I hoped that the coaching programme would give me some clarity on what should I do to improve my life, to feel more joyful and healthier, especially emotionally speaking. And that it would help me get on the right track and stick to it. My expectations were met!
It was lovely to discover the power of coaching through Louise. She was very supportive and empathetic and she definitely did her best to keep me on track and to help me gain clarity on my action steps. It was great to have her on board for my journey, to keep me accountable, to encourage and challenge me.
-Veronica, Programming
If you want to become the happiest version of yourself, breathe a sigh of relief and look no further. Louise is the real deal.
Maybe you are afraid to take the first step, perhaps you feel it is too hard or "it won't work for me". I was certain I could not be helped before reaching out to Louise. No matter what you have been through in life, you can always start where you are. With Louise coaching me along, it has been easier than I ever thought.
I've suffered from lifelong anxiety and overthinking which left me frustrated, exhausted, and miserable. I was not cherishing this beautiful life or the people around me. Louise had me seeing the brighter side of life after the very first call. She gave me hope and it improved after each call. Louise also carefully customized every aspect of coaching for me any way she could.
This is Louise's gift, one that she will selflessly share with you. She is compassionate, gentle and masterful. I feel so fortunate to have found her.
Take that first step! I am so happy that I did.
- Heather, San Diego
"When you come to a cross road at 36 years old it's hard to believe you are in control when you can feel yourself spiralling out of control.
Having the faith in yourself to take that leap is hard. I lost confidence in my ability to make good decisions. When I met Louise I instantly felt safe, having a friend to talk to and help guide me in the right direction.
Listening and understand what I was going through made me feel more normal and reassured me that I could get through anything. Learning to look after myself more and take time out to enjoy the things I love.
Louise has an amazing talent and I am grateful I had the pleasure of working things out with her. Knowing Louise had faced similar situations to me and to see how happy she is now in her role is inspirational to see.
I would 100% recommend Louise to any of my friends looking for answer or want better for themselves. Thank you so much Louise"
- Vikki, Recruitment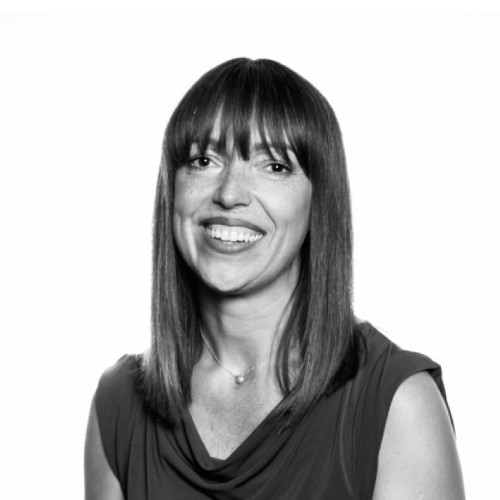 Feeling a bit bored and down in the dumps, knowing I needed a change but not knowing what that change should look like, I spoke with Louise and she helped me get all my thoughts in order. It sounds simple but it turns out I really needed someone to listen to me and help guide me through the process to help me achieve some clarity and make some life changing decisions. I enjoyed the methods we used, we had a laugh and it enabled me to take the leap that I needed. Very beneficial!
- Janine, Project Manager
I completed Louise's 12 week Master Your Happiness programme and I'm thrilled with the results!

Louise is so caring, empathic, perceptive and fun it's a joy to work with her! Her techniques are savvy, practical, and really work!

I had been aware of the obstacles I wanted to change for years but couldn't find a way through them. Louise helped me take positive action in my relationships and my weekly goals. I saw the changes immediately! My relationships are happier and healthier, and I look forward to going to work everyday!

Working with Louise is like having my more knowledgeable and insightful friend by my side on my journey to greater happiness!
- Lianne, Teacher
"At the beginning of this year, the personal and professional goals I had wanted to achieve were immediately put on hold after a series of incredibly challenging life events.
Shortly after, I saw information about Louise's coaching. The content she posted on social media really began to resonate with me, so I decided to book a consultation call. I then scheduled four regular sessions, which were absolutely life-changing.
I discovered the root cause of why I wasn't making the progress I wanted to make toward my goals. She helped me create a plan for overcoming the obstacles, doubts, and fears that were keeping me from reaching my full potential. Every session was full of meaningful content, and I appreciated the emails she would send before and after sessions.
It has been a few months since my last session, and I am happy to report that I am starting to reach the professional goals I had set for this year. I am more productive, relaxed, confident, and kind to myself than ever before because of Louise. I would absolutely recommend sessions with her for anyone looking to move past personal and/or professional obstacles."
- Valerie, Writer
"I found it very useful being coached on Wellness as I really wanted to bring it back into my life but i've been too busy to think about it. With the helpful sessions from Louise, she guided me by asking the right questions to help me work out a time in the week I could fit in mediation and yoga - this helped me clear my mind and be a lot less stressed!"
- Safiyya, Producer
"I was stuck in the rut of having too many ideas and not enough time to pursue them all, which meant I actually ended up pursuing none of them, spending my time feeling overwhelmed and unproductive. Louise helped me organise my thoughts and ideas, which gave me a path to navigate and I actually started to create rather than procrastinate. And what's more I began to enjoy my work again and remember why I wanted to do it in the first place."
- Dana, Actress & Stand Up Comedian
"The tools Louise provided through our coaching sessions helped me find the strength to make some very important decisions. Whilst being compassionate, supportive and patient, Louise guided me to evaluate myself, my values and my limiting beliefs and set achievable goals. I am now reaping the rewards! Louise is fantastic and I can't thank her enough."
- Amanda, Hypnotherapist
My fear of chameleons meant that I couldn't even bear to look at images of them without freaking out or having a nightmare that night. Unfortunately, I was having to work with colleagues using textbooks with a chameleon on the cover.....this was making my life at work a misery. After one Fast Phobia Cure session with Louise I can honestly say, my phobia is gone! I can look at images and videos of chameleons and not feel anxious or terrified like I used.
Job well done Louise!
- Shaz, Accountant
"I have managed to achieve several of my goals while working with Louise. I was hesitant and disorganised with regards to my coaching practice and building my online presence.
Louise helped me to break my goals into small manageable steps and achieve them on weekly basis.
I have enjoyed our weekly sessions as Louise was very professional yet approachable. I felt safe talking to her and she dug deep into the negative mind chatter and other limiting beliefs i held.
She helped me to realise my preferred work style and uncover habits that held me back.
I have worked with few other coaches before, but i felt best connection to Louise. She is a wonderful, empathic coach.
I would highly recommend her to any of my friends"
- Reggie, Retail